0151 526 3232
mervyn@sandylanenurseries.co.uk

Sandy Lane Nurseries are specialists at growing and providing
expert advice on all types of Shrubs and Trees.
We stock a huge range of products including:-
Native Trees / Hedging
Trees native to the British Isles. Including the ever popular Silver Birch and Mountain Ash, (Rowan), and the majestic Beech, Oak and Scots Pine. All types of hedging available, both bare rooted and in containers.
Ornamental Trees
A choice of over 100 varieties of the popular and more unusual ornamental tree from Acers to Zelcovas. From the very small for a tub on the patio to much larger trees; available from 1 year old to semi-mature, from bare root to large containers. A large percentage of the trees we sell are grown on our own nursery, making this one of the best ranges of varieties and sizes you will find anywhere.
Shrubs
At Sandy Lane we stock a huge range of shrubs including evergreen, deciduous, dwarf right through to large conifers. With the range available we are sure we can help you find just the right shrub. Our expert advice comes as standard so we can offer professional guidance on choosing the right shrubs for your garden including, location, soil conditions and plant care.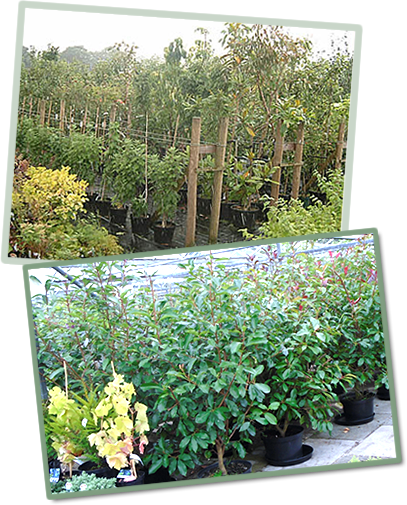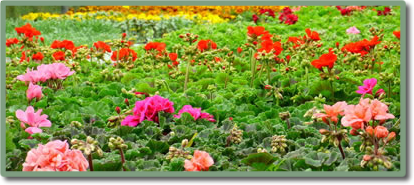 We also supply a fantastic range of spring, summer and autumn bedding plants.
If you are looking for high quality bedding plants at nursery prices, you will be spoilt for choice at Sandy Lane Nurseries. We have a massive range of Bedding Plants available.
Bedding plants can provide stunning displays in your garden and here at Sandy Lane Nurseries we can offer expert advise in choosing the right plants for your garden and containers.
Hanging Baskets
Our Hanging Baskets are available most of the year and our one of our specialities. They are one of the reasons our customers come back to us year after year.
We pride ourselves in offering high quality Hanging Baskets at reasonable prices.
Hanging Baskets are not just for Summer and our experts at Sandy Lane can create beautiful hanging basket displays for Spring, Summer and Autumn.
Call in to our large plant nursery and see our full range on display. We have a large stock all ready to take away.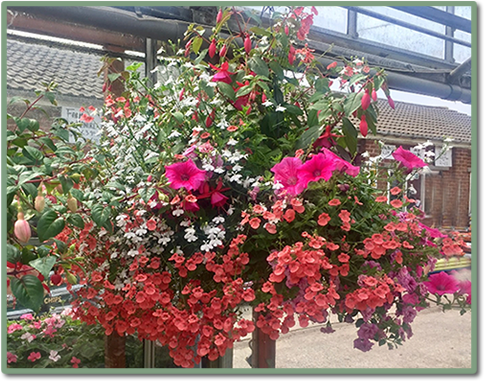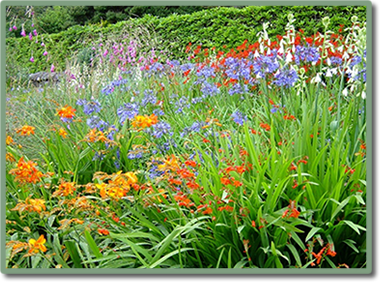 Herbaceous Perennials, Alpines and Grasses
In season we have a large range of Herbaceous Perennials, Alpines and Grasses which can add structure and colour to our garden throughout the year.
There are so many varieties of these types of plants and Sandy Lane have a wide range available.
Perennials are a mainstay of any garden, regardless of size and provided they are cared for in the correct way, they will grow back year after year.
Call in to our Plant Nursery to see our full range and chat with our expert staff.